Programs Required
Microsoft® Windows Media™ Encoder 7
MsAudio (www.dialog-medien.de)
XingMPEG Encoder 2.2 or TMPGEnc
---
1.
FIRST YOU HAVE THIS ASF OR WMV FILE, TRY OPENING IT WITH THE
VirtualDub.exe (version 1.3) IF IT DOSEN'T ACCEPT IT YOU MUST
CONVERT IT TO ANOTHER WMV FILE USING Windows Media Encoder 7 :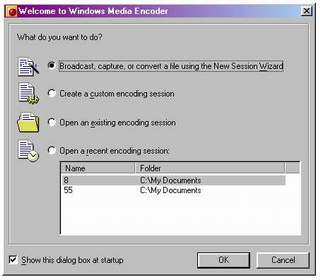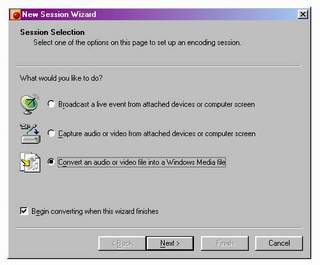 NOW SELECT THE FILE YOU WANA CONVERT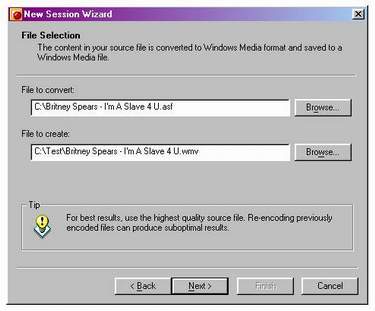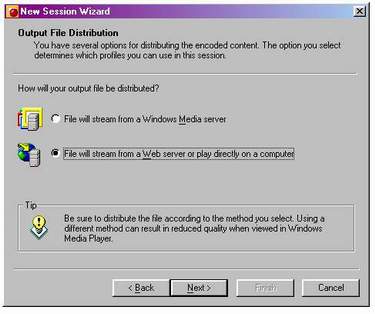 CREATE A NEW PROFILE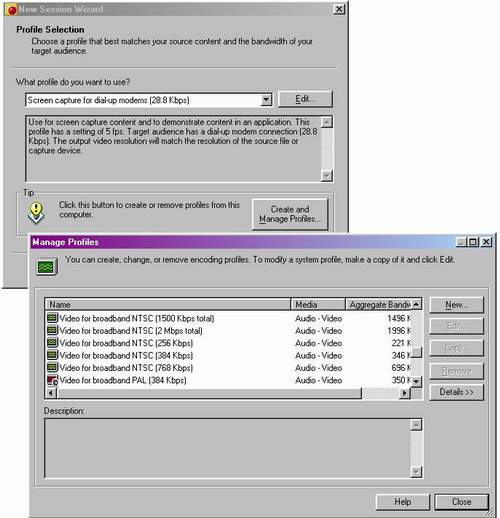 PRESS THE BOTTON NEW IN THE MANAGE PROFILE WINDOW
AND ENTER A NAME FOR YOUR PROFILE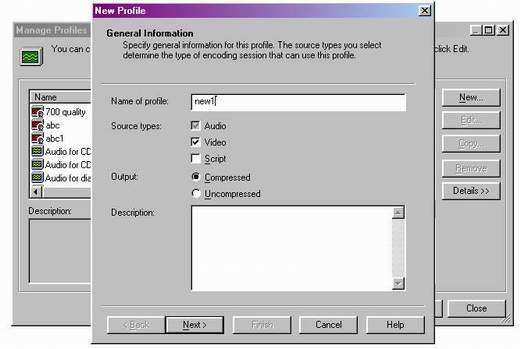 FOR BEST QUALITY SELECT A STREAM DATA RATE GREATER THAN THE ORIGINAL FILE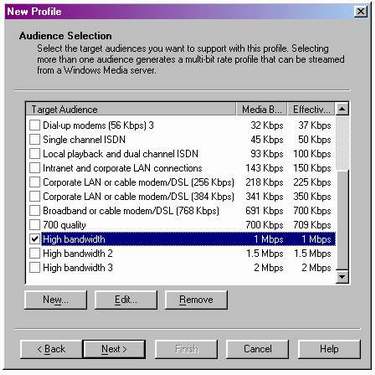 NOW CHOOSE THE VIDEO CODEC (Windows Media MPEG-4 Video V3) & SIZE AS IN THE PIC
AND INCREASE THE IMAGE QUALITY TO 100 IN THE NEXT WINDOW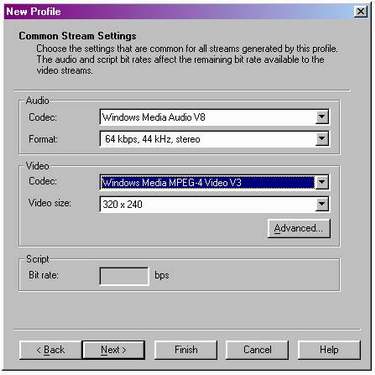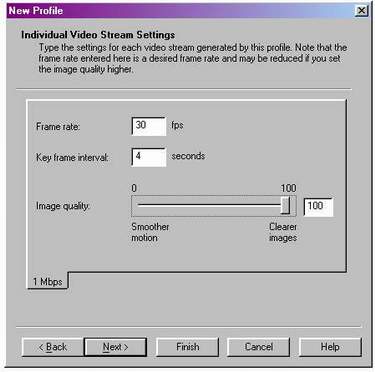 NOW EVERY NEXT/FINISH BUTTON YOU SEE JUST CLICK ON IT (MAKE SURE IN THE
PROFILE SELECTION WINDOW YOU CHOOSE THE PROFILE YOU JUST MADE).
[ FOR A VCD (700MB) THIS PROGRAM WOULD CONVERT IT TO LESS THAN HALF
ITS SIZE WITH A 700Kbps STREAM AND ALMOST THE SAME QUALITY. ]
ý
ý
2.
RENAME THE FILE YOU JUST CREATED, TO *.asf :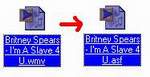 TO CONVERT THIS FILE TO AVI/DivX;-) YOU NEED VirtualDub 1.3
YOU CAN CHOOSE THE VIDEO COMPRESSION YOU PREFER BUT IF YOU
HAVE ENOUGH HARD SPACE CHOOSE UNCOMPRESSED RGB (DEFAULT)
IT'S GOOD FOR SHORT CLIPS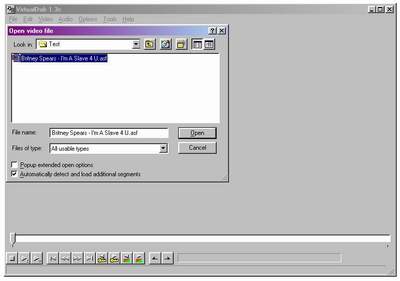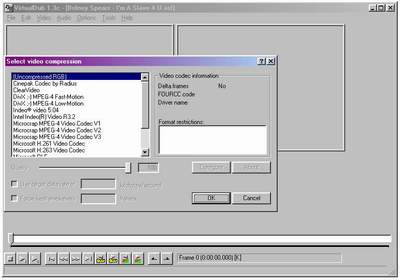 NOW SAVE THE FILE AS AVI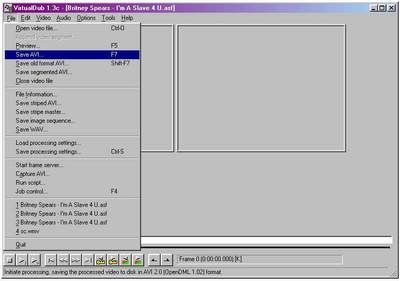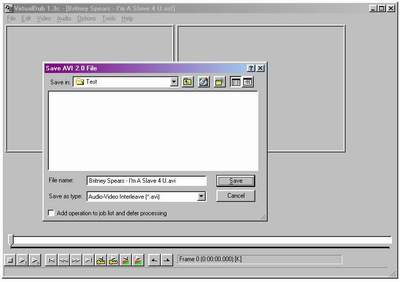 IF YOU GET THIS MESSAGE TRY TO IGNORE IT
AS THE PROGRAM CONVERTS YOUR FILE, FOR FASTER PERFORMANCE
UNCLICK THE 2 SHOW I/O VIDEO BOXS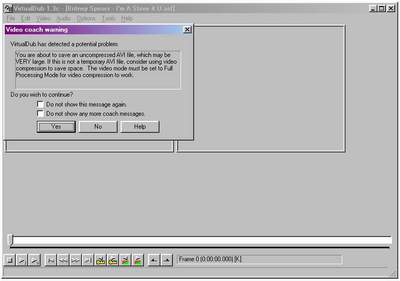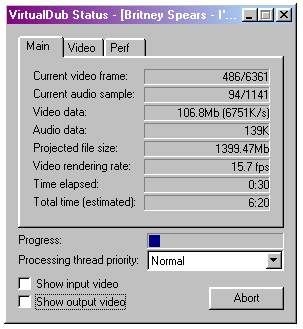 NOW YOU HAVE A AVI FILE, YOU CAN CONVERT IT TO MANY OTHER FILES
USING DIFFERENT ENCODERS BUT BECAUSE I CONVERTED MY FILE TO A
MPEG FILE USING Xing ENCODER I'D LIKE TO SHOW HOW!
ý
ý
3.
AUDIO CONVERTION
I USED MSAUDIO.EXE TO CONVERT THE AUDIO PART OF THE WMV FILE TO
A WAV FILE JUST CHOOSE THE FILE AND IT WILL ONLY CONVERT THE AUDIO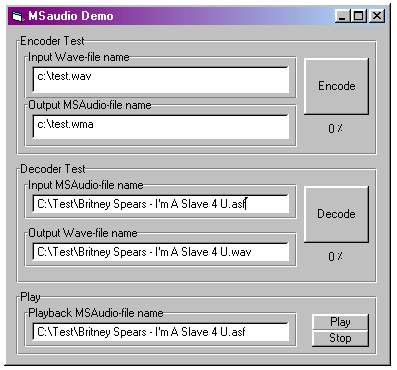 ý
ý
4.
USING XingMPEG ENCODER 2.2

CREATE A NEW JOB BY PRESSING ON THE BUTTON NEW UNDER JOB QUEUE
IN THE NEXT WINDOW MAKE SURE YOU CHOOSE THE WAV FILE YOU CREATED,
AS THE AUDIO SOURCE FILE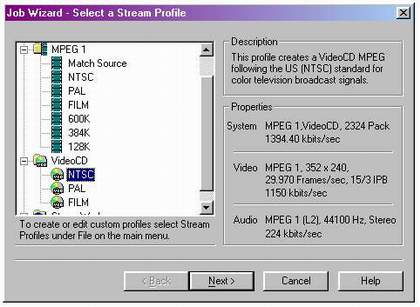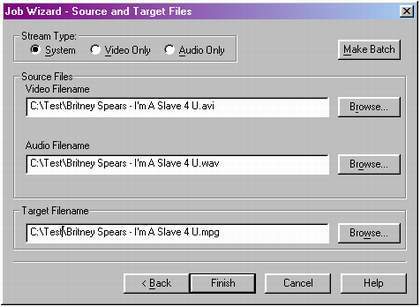 YOU CAN CLOSE PREVIEW WINDOW FOR FASTER CONVERSION
YOU CAN ALSO USE TMPGEnc.exe TO CONVERT THE AVI OR MAYBE THE ASF/WMV FILE
WITHOUT THE NEED TO CONVERT THE AUDIO
ý
END, WITH THANKS.
---
WRITTEN BY SHABNAM